Non-Stop-Feelgood
​Nostalgia
The Best in Funk, Soul & Disco ​

​In our fast-paced modern world it's important to have an escape...
This is an escape into the past with a wealth of great funky dance songs,
​many of them are in the original 12" versions and presented by DJ's
that share a passion for Funk, Soul & Disco.
Often, all it takes is a good song to refresh your soul and bring back
great memories...

We hope you enjoy
Funky Vibes Radio


​Listen Now:
---
Up Next:
---
Recently played Tracks:
---
Music Requests:
To make your request, scroll through the current playlist below and find your song.
Then click on your favorite song and click a second time to confirm your request.
​You can choose up to 5 songs per hour:
---
---
Join us in the Cocktail Lounge
every evening from 6pm - 8pm
Creating the perfect musical atmosphere for your
​Cocktails or Dinner Party
---

​Join The Dave Bolton Connection Live radio show every Wednesday evening at 8pm
for a trip down memory lane with those old skool flavors.
Dave has been Presenting for 10 years and actively building up his worldwide
audience of A Squaders, a great entertaining Wednesday midweek show,
​you bring the beverage he will provide the tunes its time to Boltonate!
---
The Paul Cater Soul Show
From 8pm
every Saturday evening on
​Funky Vibes Radio
Follow Us:
---
Funky Vibes
is a not-for-profit radio station broadcasting 24 hours a day globally on funkyvibes.net,
on our free Google App and on Alexa Skill.
We carry no advertising and we rely entirely on your kind donations.
​Your donation today - no matter how small, will make a difference and be very gratefully received.
It only takes a minute via
PayPal



Get Funky Vibes Radio around the World now on these free apps:


---

---
---
---

---

---
---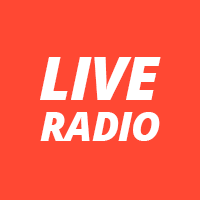 ---
---
---
---
---
Copyright ©
FunkyVibes Radio 2020 - 2021
​​All Rights Reserved ​
mail: ​funkyvibesfm@icloud.com
​London,UK
Funky Vibes powered by Weebly.
​Managed by Radio.co​